Many current maps and satellite images follow on this continuously updated page. Here are some highlights:
Arlene Bret Cindy Don Emily Franklin Gert Harvey Irma Jose Katia Lee Maria Nate Ophelia Philippe Rina Sean Tammy Vince Whitney

---
Current St. Maarten and US-Related Satellite Images
Current Weather Images: All maps are satellite images, updated as frequently as every half hour, courtesy of NOAA unless otherwise noted.
If you see no images, the NOAA server is down.
IMPORTANT! If you come back in a couple of hours to recheck these images to see where storms are moving (and how fast), when
the image loads check the upper left corner. It tells you the date and Greenwich Mean Time (GMT) of the image (time + Zulu, indicating
GMT). If the time hasn't changed since you last viewed the image, click your browser's REFRESH button. Then you'll get the new image.
( In the name of efficiency, browsers store files -- even ones which update around the clock.) Again, if an image fails to appear here, the
weather site is down.
Live St. Maarten Regional Radar
(SXM is at the far right on this screen halfway down the image)
Live Weather Radar of the Lesser Antilles / Windward & Leeward Islands (May or May Not Appear)
---
Hurricane Forecast Model
(Current Forecast Model Should Appear)
To return here after visiting any page on another site, click the "back" button on your browser.
---
Hurricane "Spaghetti" Models (All Models Shown)
May or may not be current; may or may not appear. See above warning.




Latest Forecast Advisory; May or May Not Appear
If you are in the path of a storm, always heed the warnings from local authorities.
Never rely on any website when making life or death decisions!
---
====ALL THE BELOW IMAGES CAN BE CLICKED TO SEE A LARGER VERSION IN A SEPARATE WINDOW====
Marine Graphic - Prospectively Developing or Developed Subtropical Storms, Tropical Storms, and Hurricanes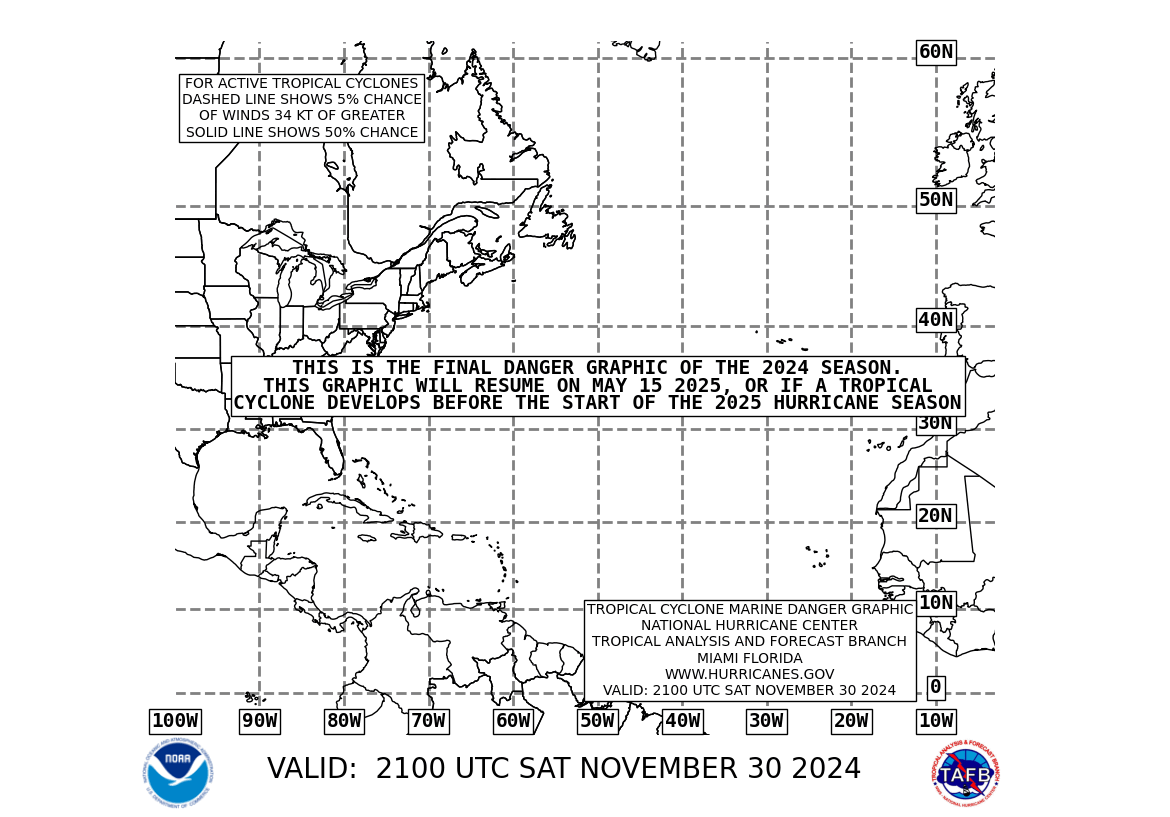 ---
Weather Underground Tracker

Go here to view this image. Click the BACK button on your browser to return to our site.
---
Currently Active Atlantic / Caribbean Tropical Cyclones
2016 Storms
---
Storms Crossing Africa East to West . . .
During the Cape Verde Season (mid August to mid October), Significant Atlantic Tropical Waves Are Born Here
Image may not appear
---
Tropical Waves Exiting the African Coast
During the "Cape Verde" season from August through mid October, this is where storms threatening SXM usually come from. Waves move east to
west just north of the "Intertropical Convergence Zone" (ITCZ). Focus on storms between 10 and 20 degrees north.... Starting in late July, "shearing"
winds over the tropical Atlantic begin to diminish, heralding the beginning of the Cape Verde season. Its peak is September. Satellite photos update constantly.
---
Atlantic Basin Water Vapor Imagery
Why is this significant? Storms encountering dry air tend to lose strength; those traveling in moist air can maintain or gain strength, depending on other conditions.
---
Current Southeast U. S. A., Caribbean, and Gulf of Mexico Satellite Image
---
A US Continental Weather Satellite Image, of interest
if the US Gulf or East Coast is threatened by any storms -- year round:
---
---
Atlantic / Caribbean / Gulf of Mexico
Tropical Storm & Hurricane Forecast Models/Map(s):
Atlantic / Caribbean / Gulf Coast Tropical Storm & Hurricane Forecast Models: Images May or May Not Appear; Multiple Images Cover Multiple
Storms (updated for each storm; courtesy South Florida Water Management District. Empty areas may be set up to receive data from future storms.)
---
Current Caribbean Tropical Weather Activities (Radar Loop)
http://www.ssd.noaa.gov/goes/east/tatl/flash-vis.html
Click your "back" button to return to this page.
---
Tracks & Intensities of 2015 back to 2008 Atlantic Hurricanes & Tropical Storms
(Some images courtesy Unisys; some images may not appear)

2015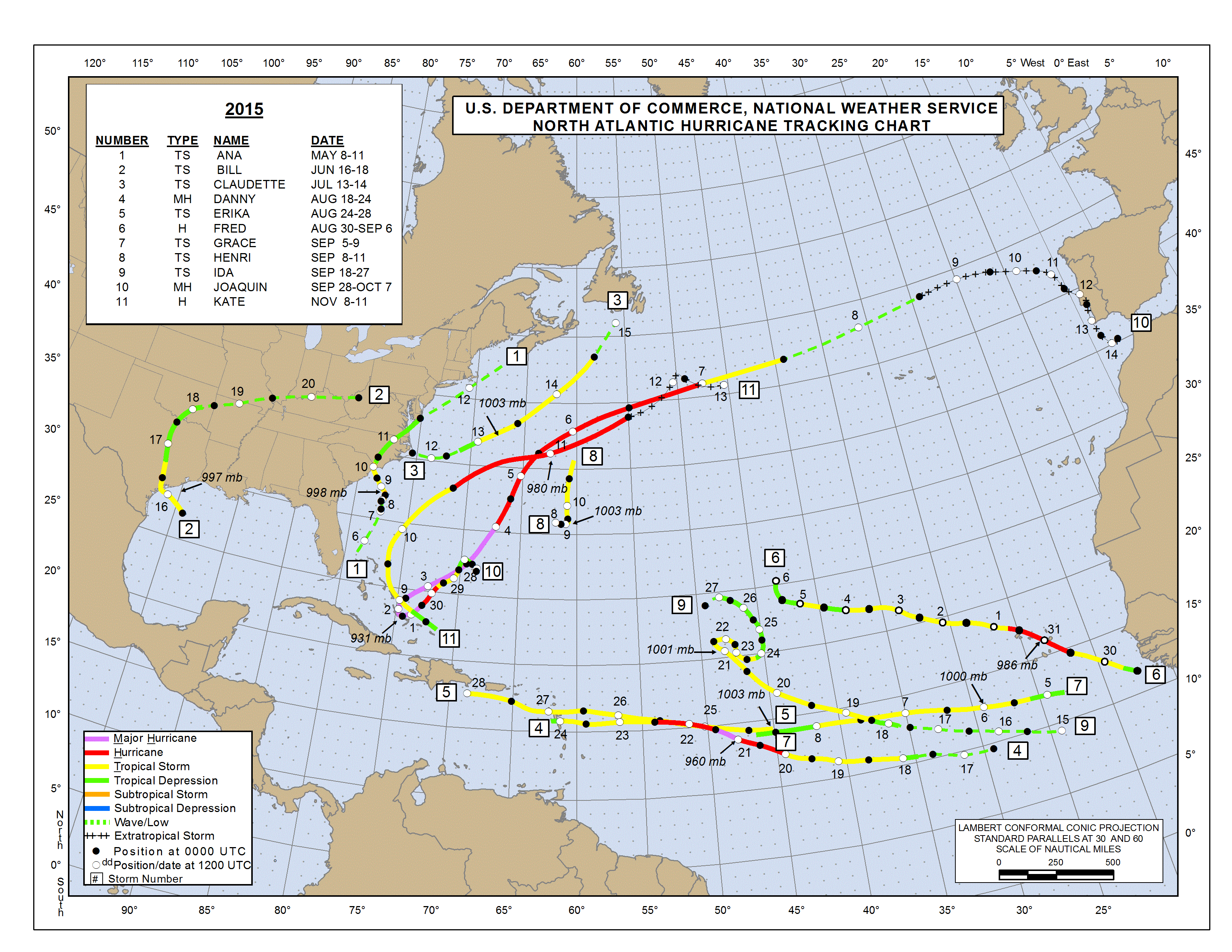 2014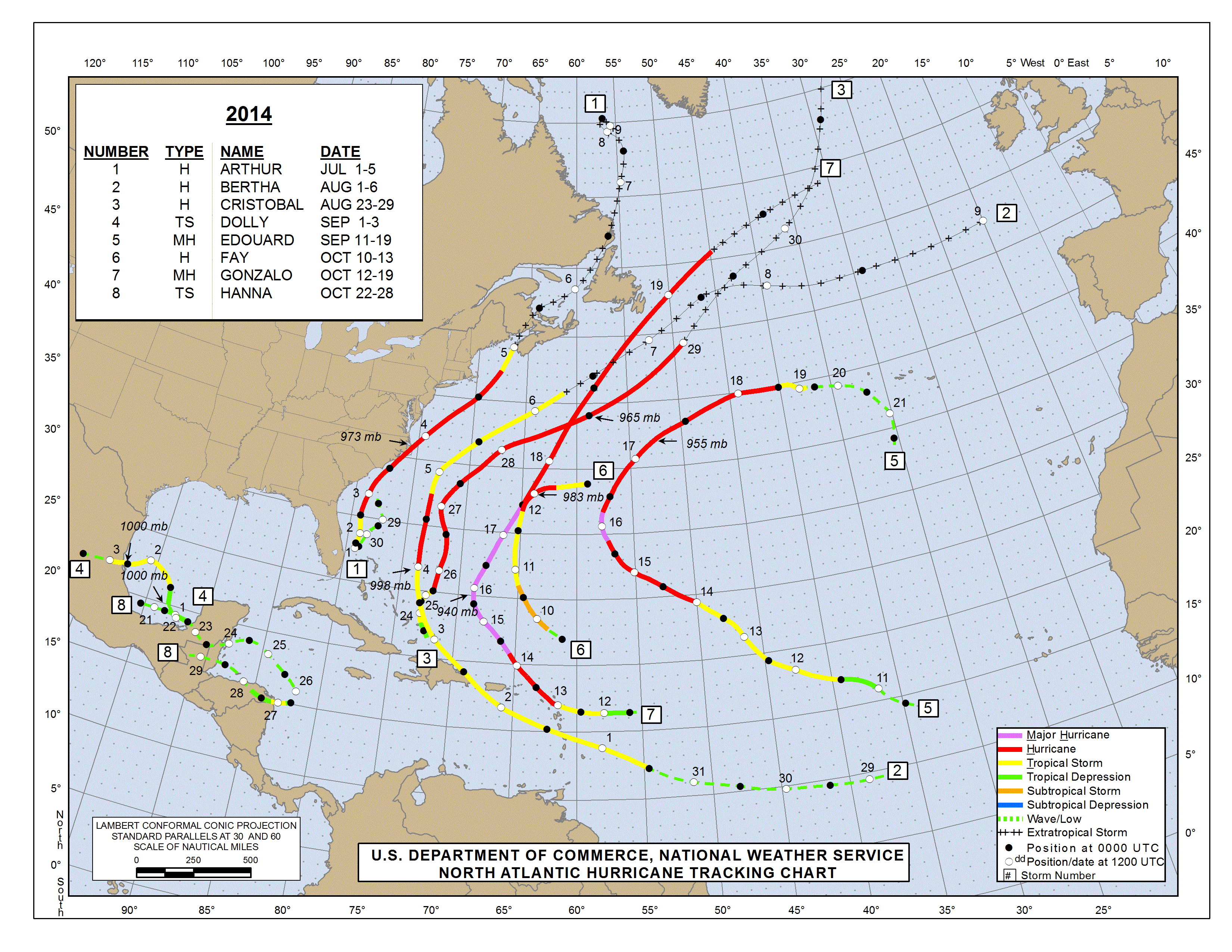 2013




2012
Above image is courtesy Unisys
<
Above images provided courtesy Dr. Jeff Masters, Chief Meteorologist, Weather Underground
---
The Entire North Atlantic
---
Graphic content courtesy NOAA unless otherwise indicated. Images updated 24/7/365.